Driving across a major city in ten minutes

I remember as a child growing up in the north, my dad telling me that when he was young he could drive full out across the length of Sheffield in about ten minutes flat. Or some such ridiculously short length of time you can only dream about today. Barely another car on the road he would say, and not a traffic light to be seen.
Today the traffic lights and speed cameras almost outnumber the cars. Nostalgia aside, today you must learn not only to drive but to drive smart if you ever want to get from A to B the same day without putting your blood pressure through the roof, engaging in at least one road rage incident, before finally crashing. Truly it can be exhausting and very bruising... or worse

Your odds of crashing are this good…

Perhaps this extreme frustration with our inability to get anywhere fast, unless we are driving in the middle of the night and in the middle of nowhere, is the reason why 40% new seventeen-year-old drivers will be involved in an incident within their first six months of driving. And about 1 in 4 new drivers aged between 18 and 24 will be involved in an incident within the first two years of driving.
Being a young male driver pumped full of testosterone, then expected to navigate the Sunday drivers while competing for your slice of the road with the white van men does not help. The odds really are against the young driver who, maligned by the older and more experienced driver, is merely obeying his natural urge to test the boundaries of his driving abilities - just as the experienced driver once did.

Why its healthier to be a young female driver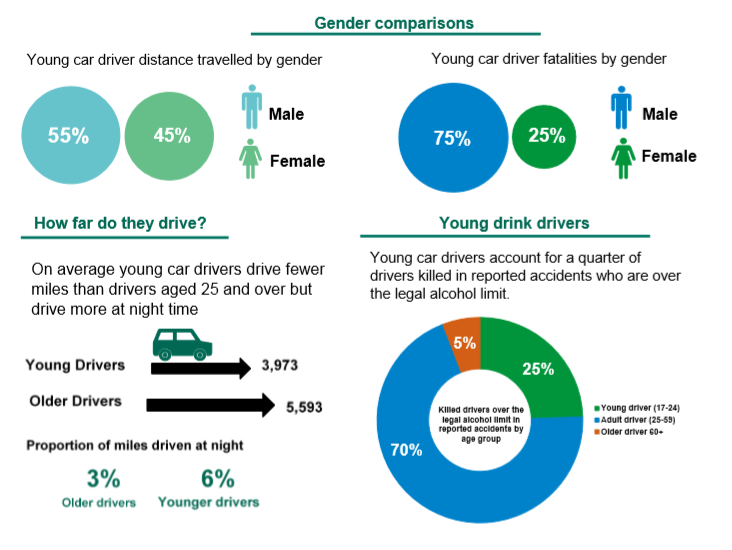 The good news for young female drivers is that your lack of testosterone means you are less likely to be involved in an incident, the bad news is, the law has now changed meaning insurance companies are forced to tar you with the same feathers as the young males. Put another way, you can no longer get cheaper car insurance than the boys.
Until such time as you grow older, and a highly hypocritical driving community is able to trust you, you must make do with whatever is at your disposal to help make the frustration and expense of driving on UK roads less painful. This could be the use of telematics technology that allows insurance companies to monitor your driving and reward you for your restraint.
Four ways to improve your odds of reaching your destination…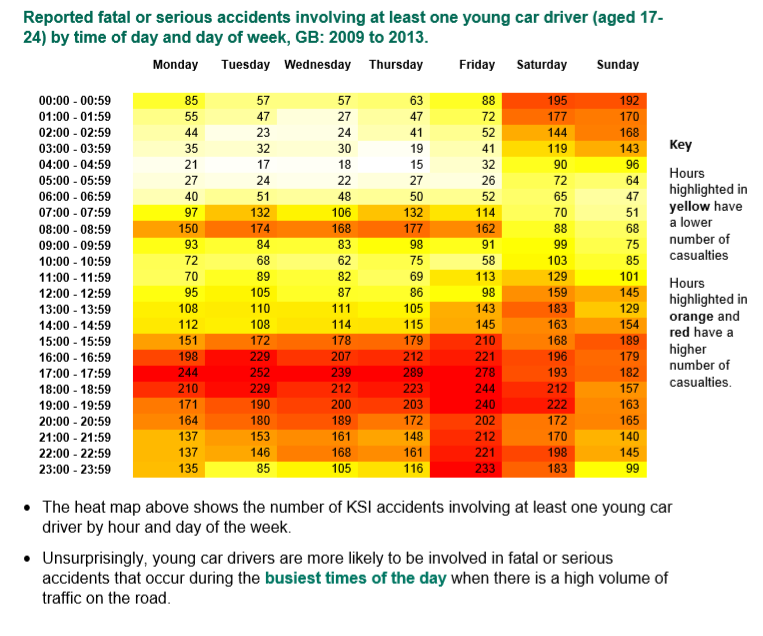 Route planning tools will help you to best plan your route and avoid the most frustrating times such as rush hour and school run times:
Sat Navs are now number one and pretty much rule the roost when it comes to route planning, but if you are yet to sit your theory test, then you should know there are other ways too, too such as

I

nternet route planners,

M

otoring organisations,

and good old-fashioned maps.
For those of you that didn't know it was once possible to get from A to B without stopping every 100 metres or so… sorry, those times are gone for good, or at least, until the hydrogen fuelled sky cars get here. To bad you wont be able to afford one.
PASS YOUR THEORY TEST
IN A DAY
Find out more about the book that is revolutionising UK theory test pass rates